Welcome
Dear Fellow JEDIs,
We are proud to announce the 2017 JEDI Meeting which will be held from 22 to 25 October 2017 in Porto Conte, Sardinia, Italy.
We hope to continue the success of the conference series to bring together Principal Investigators who have some interest in the study of Drosophila, and who run their starting or consolidating research group within Europe.
A chance of giving a lecture will be offered for all attendants (non-compulsory, of course), along with plenty of opportunities for discussions, networking and social programs. As in the past years, the JEDI Meeting will be invaluable to develop and support the young fly researcher community and to introduce starting PIs to their peers in a friendly and informal atmosphere.
Please register and be part of this exciting scientific event, which is supported by EMBO.
We hope to meet you at the beautiful Sardinian coast this fall!
May the force be with you.
Thomas Vaccari
Local organiser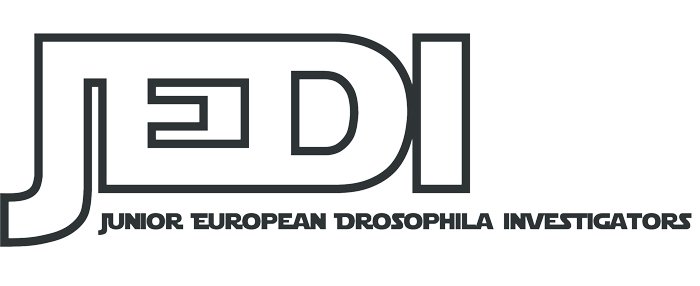 Check out the 2018 JEDI Meeting
Organising Committee
Thomas Vaccari
Giorgio Gilestro
Rui Gonçalo Martinho
Gabor Juhasz
Zoltan Lipinszki
Martin Müller
Raquel Oliveira
Rita Sousa-Nunes
Tony Southall

DEADLINES
Registrations:
EXTENDED TO
6 October 2017
Payment:
9 October 2017